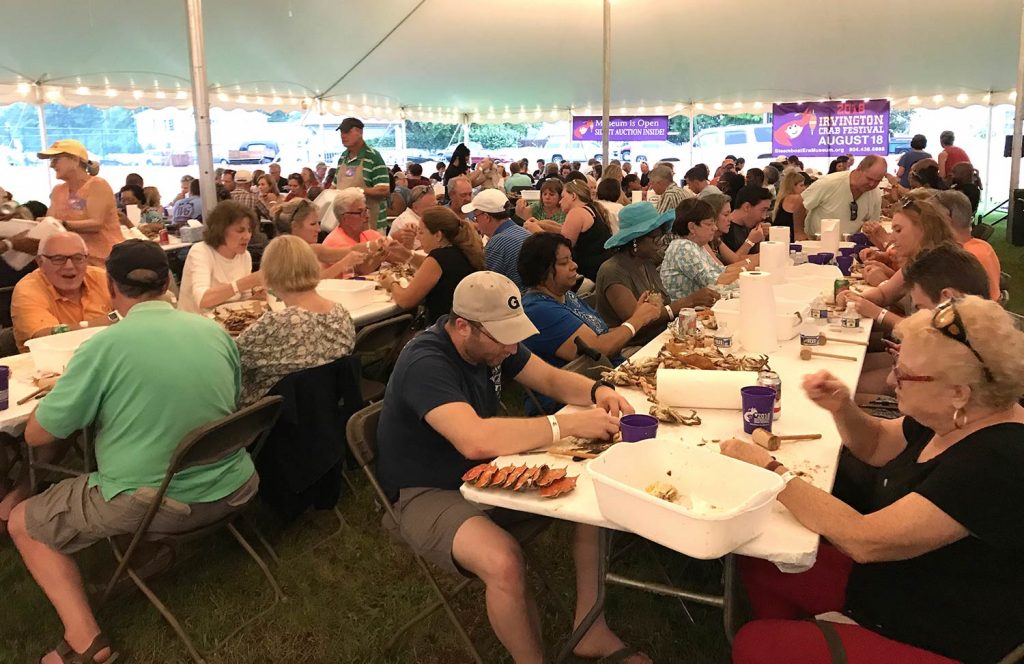 The Eighth Annual Irvington Crab Festival will be held on Saturday August 10 on the Irvington Commons under a big top! Doors open at 4pm and crabs are served at 5pm. More then 500 people will pick their way through bushels of steamed crabs. Beer and wine are available for purchase and a silent auction will add to the festivities. The museum will be open to view new exhibits and the Potomac Pilothouse!
Buy 20 tickets at one time and a table will be reserved for your group!
Sponsorship opportunities are available. Please call 438-6888 for more information.
The Crab Festival is the museum's largest yearly fundraising event and it always sells out.
Photo: Enjoying crabs at the 2018 Irvington Crab Festival under the big top.